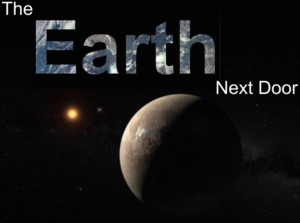 With the recent discovery of an Earth-like planet around the star Proxima Centauri, the nearest habitable world beyond our Solar System might be right on our doorstep. Celebrate this revolutionary find with Boise State's Physics Dept on Friday, Sep 2 from 7:30p till 12a.
The event will kick off in the Multi-Purpose Classroom Building, Lecture Hall 101 (right across the street from the Brady Street Parking Garage) on Boise State's campus with a public talk on the planet's discovery from Prof. Brian Jackson.
Then at 8:30p the event will move to the Boise State quad (next to the Albertson Library and near the center of campus) the top of the Brady Street Garage (just off University Drive near Capitol), where telescopes will be set up to view Mars, Saturn, Uranus, and Neptune.
More information is available at bit.ly/BSUProximaEvent or from Prof. Brian Jackson (bjackson@boisestate.edu — 208-426-3723 — @decaelus).