Boise State Physics supports a large number of outreach and public education projects. On this page, I describe my past and ongoing outreach.
Current Projects
Central Idaho Dark Sky Reserve STEM Network
In 2021, our outreach group won a major ($1M+) collaborative agreement from NASA's Science Activation program. This program funds STEM outreach through the region and particularly in the Central Idaho Dark Sky Reserve. It supports student involvement, teacher equipment, and curriculum development.
Learn more about the Central Idaho Dark Sky Reserve STEM Network.
First Friday Astronomy Events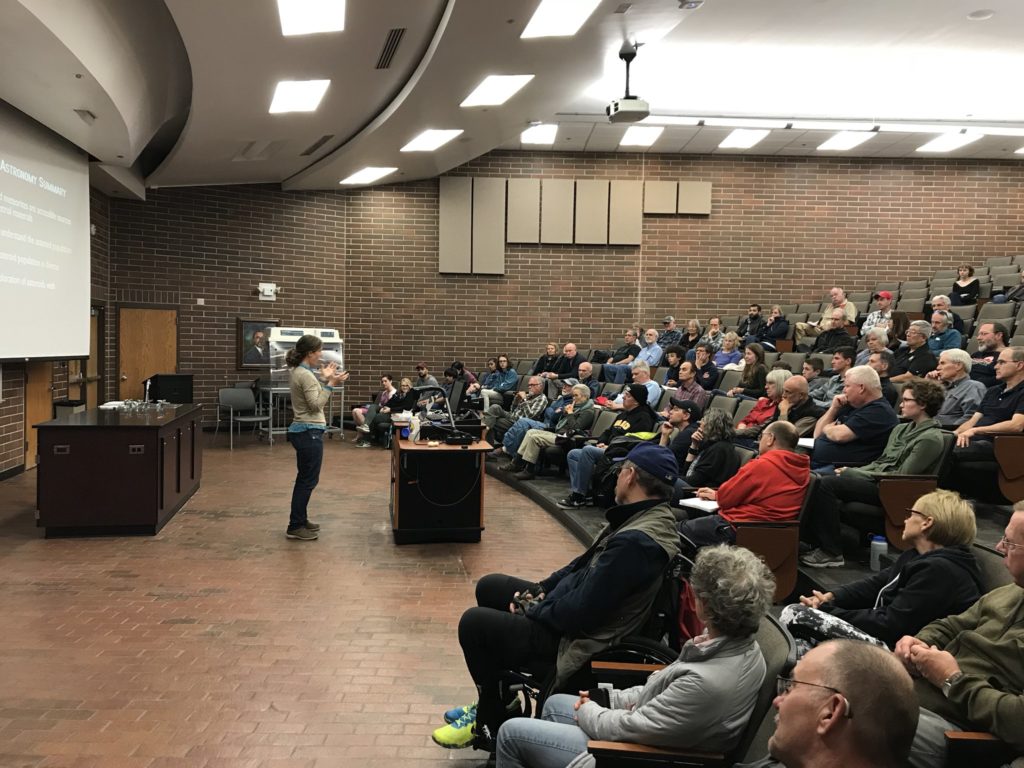 On the first Friday of every month (including the summer and Christmas break), Boise State Physics hosts an astronomer from somewhere around the world to give a public lecture in the Science/Education Building room 112, followed by stargazing at the on-campus observatory (weather permitting). During the fall and spring semesters, the lectures start at 7:30p, and stargazing starts at 8:30p. During the summer (when the sun sets very late), the lectures start at 8:30p, and stargazing at 9:30p.
You can find the current slate of talks here – https://physics.boisestate.edu/seminars-and-events/.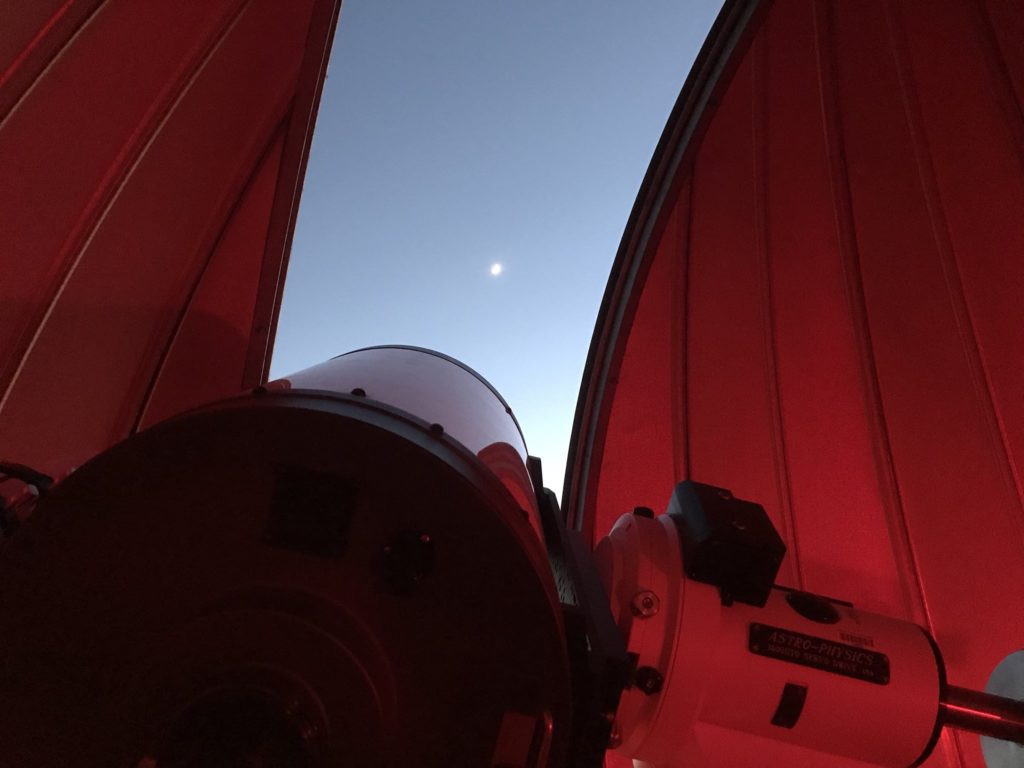 Science Teacher Summer 2019 Workshop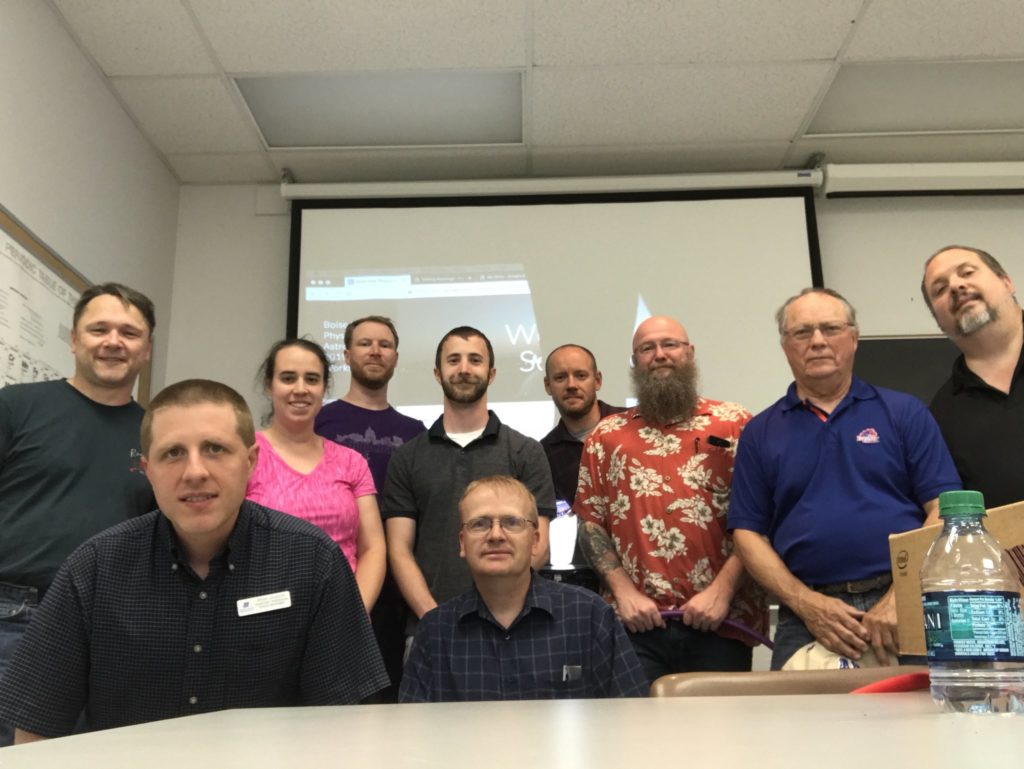 Sponsored by Boise State's Concurrent Enrollment Office and the Department of Physics, Boise State Physics hosts a two-day workshop to introduce high school physics, geoscience, and astronomy teachers to a variety of astronomical hands-on demonstrations and computer simulations. The workshop provides participants with many of the requisite materials to bring the demos home to their classrooms.
The website for the 2019 workshop is available here – https://sites.google.com/view/bsu2019-astro-workshop.
Before 2014
In May 2014, I helped chaperone the finalists from the MoCo Science Fair to participate in the Intel ISEF. All four of our students won awards.
In 2012 and 2013, I served as a category judge for the Montgomery County Science Fair and in 2013, was elected to the science fair board, which organizes the fair. The Science Fair is a 501(c)(3) organization of dedicated community volunteers and funded entirely by donations. The fair attracts hundreds of middle and high school students and is a feeder fair for the annual Intel Science and Engineering Fair.
In 2010 and 2011, I served as a research mentor to interns at NASA Goddard in the LPSA program. I also helped organize and lead the interns on cross-country themed geology field trips. During the trips, the students learned about a variety of geological processes, while engaging in field work. Below are links describing the field trips.
Astronomy Partner, Towson University's Project ASTRO
From 2011 to 2012, I was an astronomy partner with Towson University's Project ASTRO, and I worked with 4th graders at Yorkwood Elementary & Middle School in Baltimore County. I planned and led several classes in a variety of classroom activities, including building model Moon colonies.