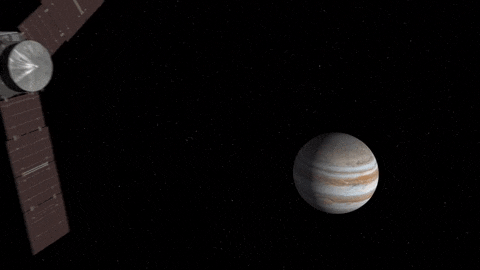 NASA's Juno Mission, designed to probe Jupiter's deep interior and unlock the origin of the solar system, will arrive at the planet on July 4th.
Stay up late with Boise State Physics to celebrate on July 4th 10p-12a on the Brady Street Garage. Come watch the fireworks and stay to view Jupiter, Saturn, and Mars.
Free public parking will be provided by Boise State University in the Brady Garage (accessible from Brady Street).
Information at bit.ly/BSUJupiterEvent or from Brian Jackson (bjackson@boisestate.edu).