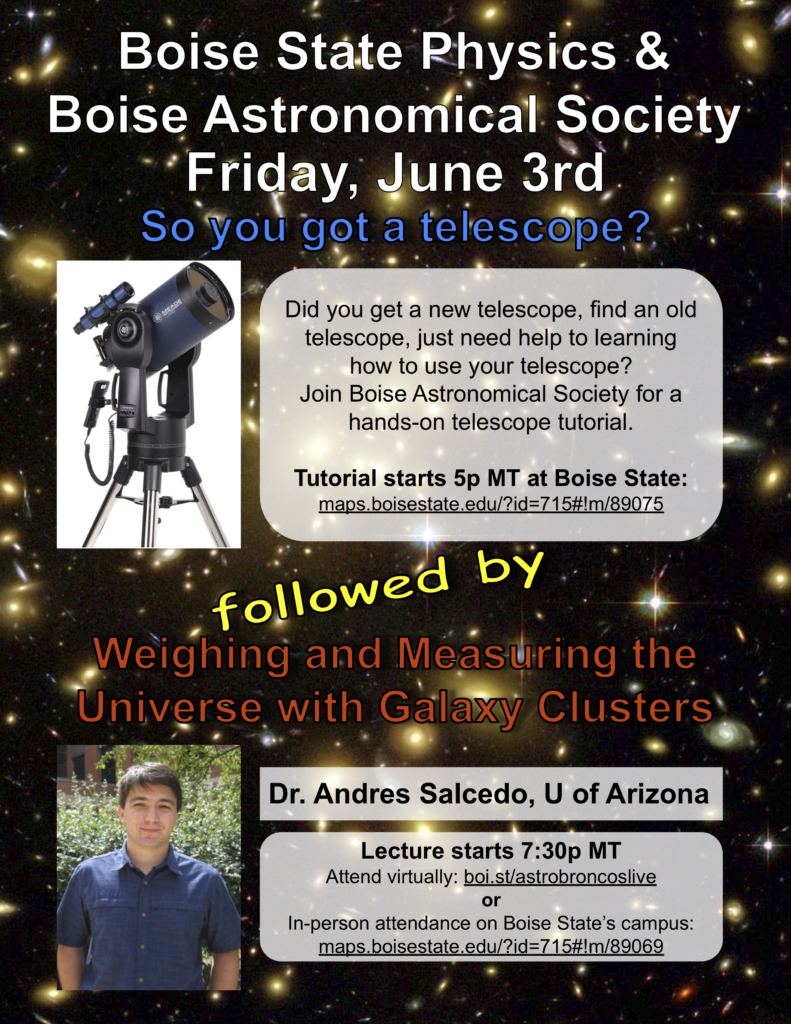 First Friday Astronomy/So You Got a Telescope? Event – 2022 June 3
Did you get a new telescope, find an old telescope, just need help to learning how to use your telescope? Join Boise Astronomical Society for a hands-on telescope tutorial. Tutorial starts 5p MT at Boise State: maps.boisestate.edu/?id=715#!m/89075.
followed by
Weighing and Measuring the Universe with Galaxy Clusters – Dr. Andres Salcedo, U of Arizona
Lecture starts 7:30p MT
Attend virtually: boi.st/astrobroncoslive or In-person attendance on Boise State's campus: maps.boisestate.edu/?id=715#!m/89069
Watch Dr. Salcedo's talk!