Beautiful transit yesterday. In spite of early forecasts showing clouds, we had a sunny (if windy) morning, nearly perfect for transit viewing.
We had more than 200 visitors to our transit event on campus, including more than 50 elementary school students from the nearby town of Nampa.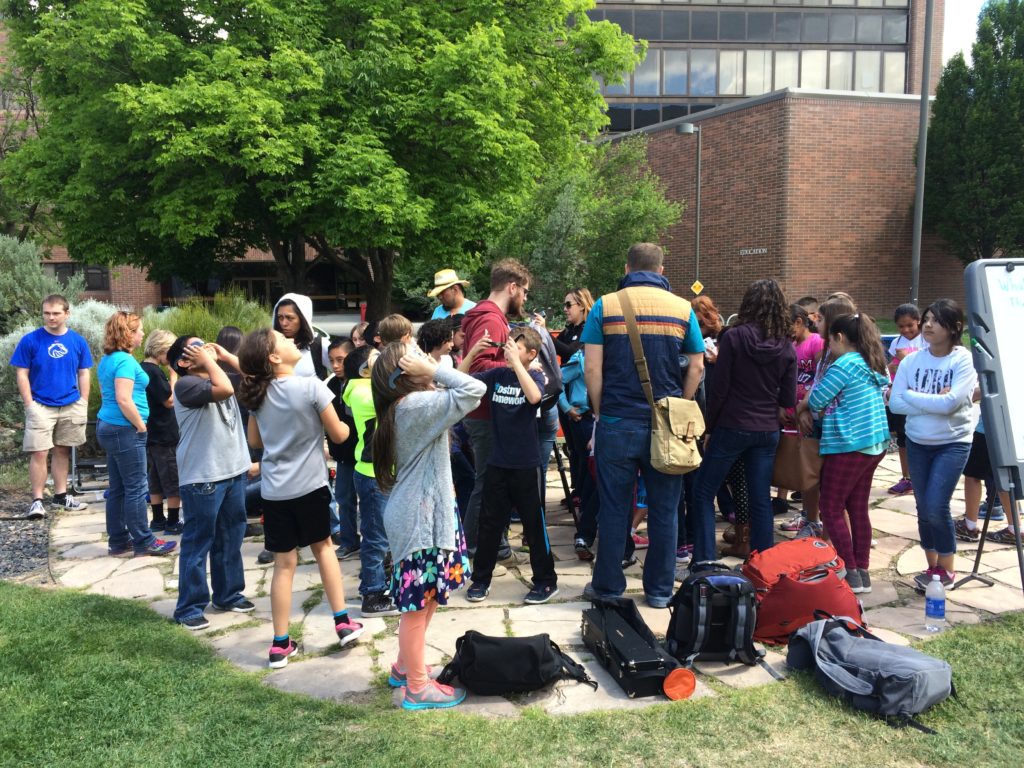 We also had a local television news crew there from KTVB and Frankie Barnhill and Adam Cotterell of the local NPR station, KBSX.