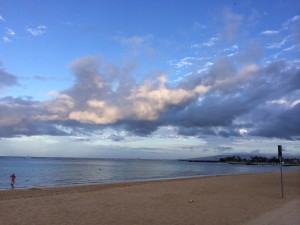 A quick update on day 3 of the IAU conference.
Good talks today on recent developments in our understanding of planet formation by Christophe Mordasini. Improved models for the dynamics of grains in the accretion streams for growing gas giants have helped solved some of the mysteries associated with the planets' formation.
Aurelian Crida gave a very informative talk on developments in planetary migration. Turns out that migration can be very complicated.
And some good talks on the dynamics of mature planetary systems. Christa Van Laerhoeven reviewed classical secular theory and discussed how the orbital architectures of some systems can be determined, even in the absence of detailed information about the planets' orbits.