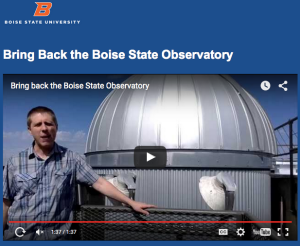 After only one day of our PonyUp Campaign to Bring Back the Boise State Observatory, we're already more than 15% there.
We've had some press on the project from several sources, including the local Fox 9 channel. Very exciting.
Special thanks to our donors Christian Lybrook, Ryan Lujan, LaVona Andrew, Marlene & Jim O'Tousa, Rick and Valerie Flores, and Charles Jewell.